Let's Get Happy and Healthy
Do you wish you could be more confident, maintain your ideal weight, and have more energy but not sure where to start?
My name is Becky Blixrud, Owner of Blixrud Health Coaching and Certified Integrative Nutrition Health Coach. I believe having an energized, confident body and mind are achievable for everyone! My own journey inspired me to want to help others.
For years I strugged with digestive issues, food sensitivities, and challenges around anxiety and stress. Through a series of modifications to what I eat and my lifestyle, I've made great progress in how I feel, both physically and mentally. I learned that achieving a healthy body and mind does not have to be complicated. Message me today to set up a complimentary Health Discovery Session and learn the next steps in creating a joyful, healthy, and energetic life!
A Customized Approach to Health
Stop trying to mold your life into the confines of the latest health fad or crash diet! Let me guide you through creating a healthy eating and exercise plan that works perfectly for YOUR life, family situation, career and interests. Not everyone loves beets or the gym and that's perfectly okay. Let me help you discover the healthiest, happiest, most joyful version of YOUR one and glorious life.
Primary Food vs Secondary Food
Health - It's More than Just Diet & Exercise
Food directly affects your health - but have you ever considered how your relationships, spirituality, career, sleep, and exercise also impact your wellbeing? My coaching philosophy includes the concept of Primary Foods and Secondary Foods, an approach that seeks to find balance in all aspects of life.
Health & Happiness - One Step At a Time
As your Health Coach, I help you set realistic and achievable goals and then determine what steps you need to take to achieve your dreams. Through education, simple tools, and strategies I will set you up for success. I will be there to help you stay on track through regular accountability check-ins. As a Health Coach, I've helped people lose weight, feel more peace, get into a regular exercise routine, cook more at home, save time and money on food, and feel more fulfilled in their lives - all through breaking their goals down into simple steps that are truly achievable. Break the cycle of crash diets, health fads and weight yo-yos - Contact me today to find out what the next steps is to become the healthiest, happiest YOU!
Helping Others Find THEIR Health & Happiness is what brings me the most joy! Everyone has a specific challenge they are working to overcome in their lives, and I am thrilled when I customize a program that works perfectly for their personality and lifestyle.
Becky Blixrud is knowledgeable on what we put on and in our bodies, but more importantly, she is a supporter of self-compassion and care. Read More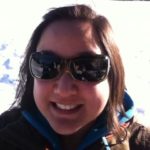 Monica Chan
"I've been able to learn about how the body works and proper nutrition in a holistic fashion, as opposed to hitting weights and popping creatine... " Read More
William
"I used to be super stressed out about everything and had a terrible sleep pattern, wasn't eating well, didn't feel good about myself..."  Read More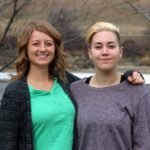 Mariah
What are you waiting for?
Contact me and let's take the first steps together toward a healthy happier you!